SUMMER PROGRAMS
RECREATIONAL CAMPS 2018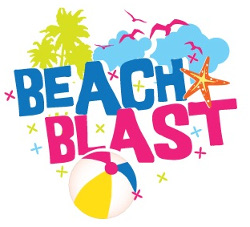 BEACH YA TO IT!
Splash into summer with us and enjoy different styles of dance! Camp will include a Luau, games, activities and a fun craft for all! Campers will enjoy a snack and beverage and LUNCH while having fun around the "campfire" atmosphere!
Date: August 8th
Time 10:00 a.m. – 1:00 noon
Age: 4 years – 8 years
Cost: $40.00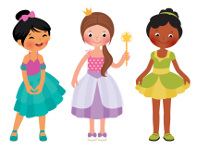 PRINCESS DANCE CAMP
Come explore your imagination and learn to dance your royal princess skills! Your camp will include a snack, beverage and craft and of course we finish with a princess tea party!
Date: July 17th & 19th
Time: 10:00 a.m. – 12:00 noon
Age: 2.5 years – 5.5 years
Cost: $40.00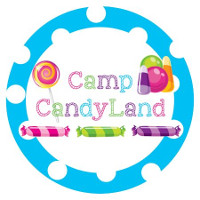 CANDY LAND DANCE CAMP
All your camper needs for this camp is a lot of energy!!! This camp includes obstacle courses, relays and creative movement games! Perfect for your movin' and groovin' boy or girl. Campers welcome at all levels. Camp includes a snack and beverage as well as a fun craft for all.
Date: July 24th & 26th
Time: 10:00 a.m. – 12:00 noon
Age: 3 years – 7 years
Cost: $40.00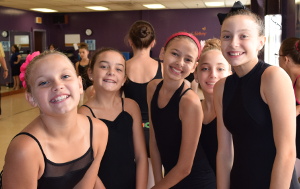 CONDITIONING & FLEXIBILITY FOR DANCERS
DATES: Tuesdays July 10, 17, 24, 31ST TIME: Teams Petite - 4 / 5:00 - 6:00 p.m. - Teams 5-8 / 6:00 - 7:00 p.m. COST: $50.00
OPEN YOGA
DATES: Tuesdays July 10, 17, 24, 31st TIME: 7:00 - 8:00 All ages and ADULTS welcome! COST: $50.00
HIP HOP
DATES: Thursdays July 12, 19, 26, August 1st TIME: Petite - Team 4 / 6:00 - 7:00 p.m. - Team 5 - 8 / 5:00 - 6:00 p.m. NEW ADULT HIP HOP & CARDIO 7:00 - 8:00 P.M. COST: $50.00
IMPROV & MOVEMENT THEORY Replacing a traditional class of set choreography the students would instead create movement experience that explore the use of gravity, spatial awareness, rhythm and energy. these skills would then be applied to short dance phrases furthering the study in creativing expression and dance composition. Highly recommended for dancers who would like to advance their choreography styles. DATES: Thursdays July 12, 19, 26, August 1st TIMES: Teams Petite - 4 / 5:00 - 6:00 p.m. - Teams 5 - 8 / 6:00 - 7:00 p.m. COST: $50.00
2018 SUMMER INTENSIVE **REGISTER BY JUNE 1ST AND SAVE $25.00
DATES: August 13th – 16th
TIME: Approximately 9:00 a.m. – 2:00 p.m. full day OR Noon - 5:00 p.m.
Approximately 9:00 a.m. – Noon half day
COST: $325.00 – Full day age 9 and up
$150.00 – Half day – Young dancers camp 6-8 yrs.
We are excited to announce our Summer Intensive program will be back for its third year. Dancers will experience classes in tap, ballet, jazz, ballroom, contemporary, improvisation and more; including a few surprises from amazing guest teachers and staff members.
Dance Studio of Wakefield competition team members ages 9 and older who register for the full day program will also have the opportunity to sign up for "Add on Choreography."
This program will give students an amazing advantage to advance their training before heading into the new season. An accurate schedule along with faculty bios will be available once sign-ups have closed. This program is highly recommended for new and returning competition team members.
CHOREOGRAPHY ADD – ON (For Dance Studio of Wakefield students only)
COST: $200 per person / per piece
Full day students will have the opportunity to learn choreography for the 2018/2019 competition and performance season by a member of of the Intensive Week faculty. A detailed choreography schedule will be given out the week before the Intensive Week. Dancers must be a minimum of 9 years old by December 31st and a member of the DSW Competition team. Choreography will be taught late afternoon and evenings during the Intensive Week. *Students must be available for schedule times including Friday August 17th. Most dancers will be selected for a single piece.
PRODUCTION ROUTINE
Students who are registered for either the half day or full day Intensive Week and a member of our competition teams are eligible to register for the Production Choreography program. Students will be placed in ONE production and MUST be available Sunday August 12th. A detailed schedule will be sent home a week prior
COST: $100 (Costume not included)
REGISTRATION WILL CLOSE JUNE 22nd FOR THE INTENSIVE CHOREOGRAPHY-AD ON AND WILL BE LIMITED TO AVAILABLE SPACE ONLY.